Salam warga Duniawi. Mandalorian season 2 episode 2 akan segera tayang dan ini waktu yang tepat untuk kembali sejenak melihat Highlight dari episode 1 season terbaru ini. Berikut adalah easter egg favorit kami di episode 1.
Krayt Dragon
Mahluk ini mungkin akan familiar bagi kalian yang main game rpg Star Wars Knight of The Old Republic dimana salah satu misinya adalah membunuh naga gurun ini. Tulan belulan naga ini juga dapat di lihat di Episode IV saat R2-D2 dan C3P0 mendarat di planet Tatooine. Di serial ini, naga tersebut digambarkan sebagai mahkluk yang dapat berenang di dalam pasir dan menyemburkan cairan asam.
Cobb Vanth
Salah satu dari karakter di novel The Aftermath diperankan oleh aktor Timothy Olyphant. Marshal dari kota Mos Pelgo menemukan armor milik pemburu hadiah legendaris Boba Fett saat dirinya diselamatkan oleh para Jawas. Sedikit tambahan, Motor yang ia gunakan konon terbuat dari sebelah mesin Pod Racer milik Anakin Skywalker (alias Darth Vader).
Boba Fett
Saat Temuera Morrison dikabarkan akan hadir di sini, para fans sudah menunggu-nunggu akan kemunculannya. Di akhir episode dia menampakan dirinya sudah berpakaian layaknya seorang Tusken. Temuera Morrison memrankan Jango Fett, ayah dari Boba di episode II dan sekarang memerankan anaknya.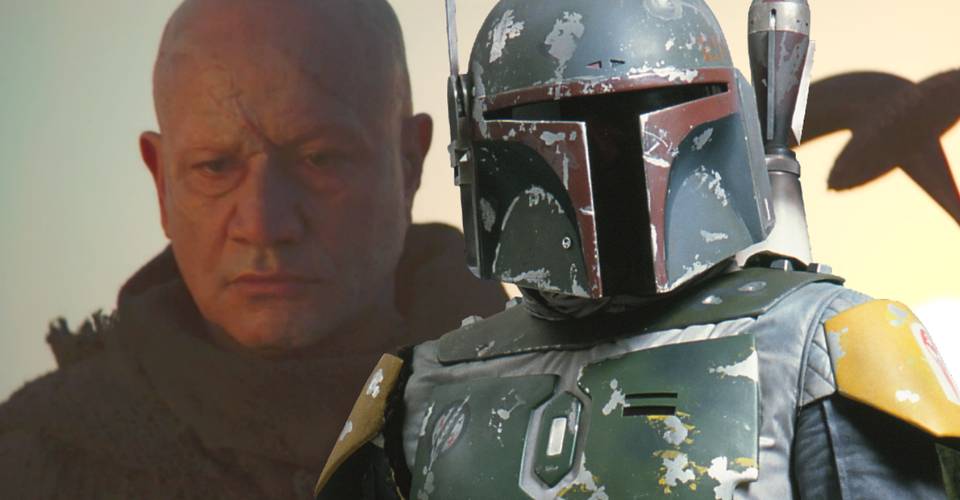 Ini adalah beberapa hal yang kami suka di episode 1 ini. Apa yang kalian suka di episode 1? hal apa lagi yang kalian tunggu-tunggu di season 2 ini? Tonton terus ya warga Duniawi.